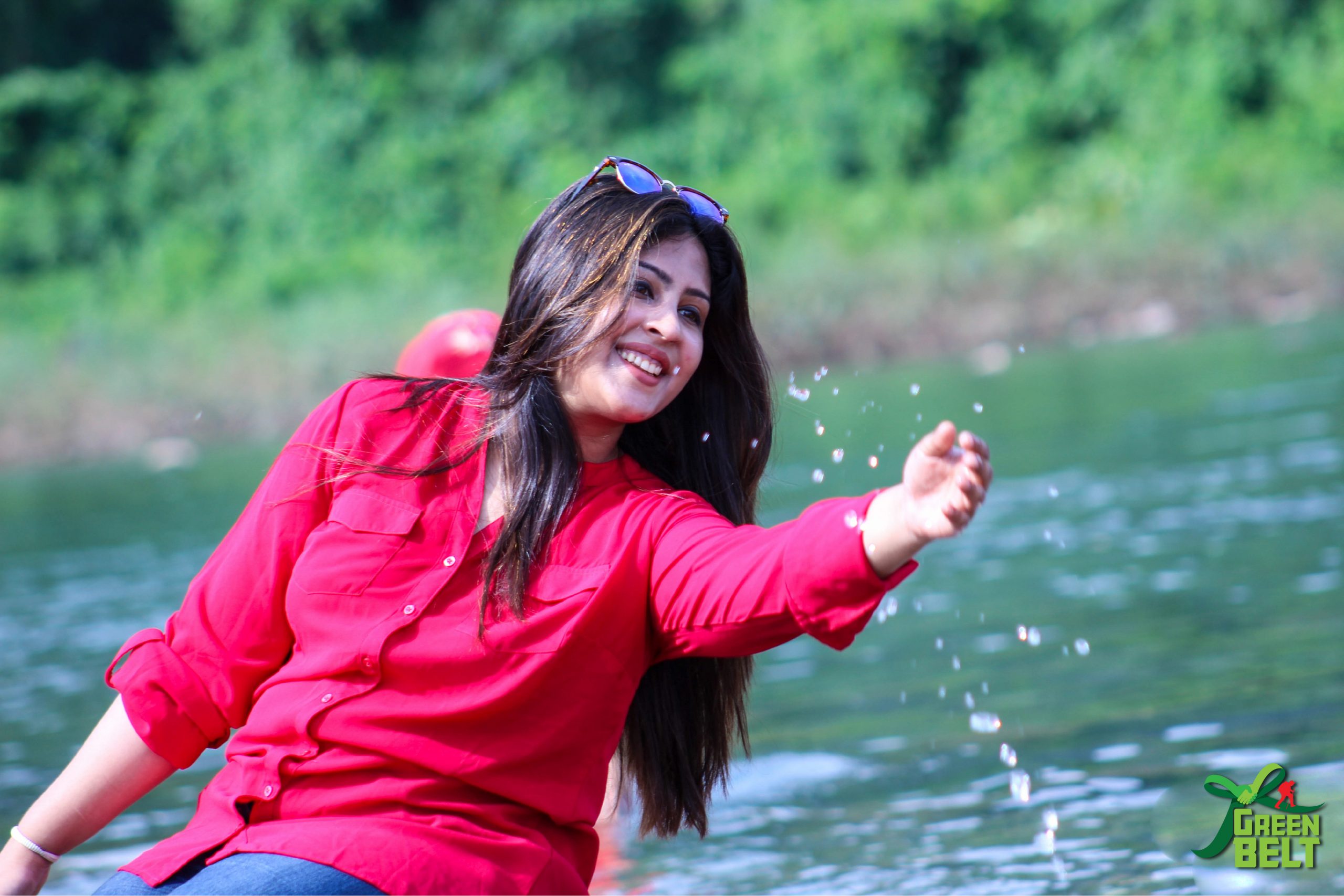 With green hills, rocky rivers like Bichanakandi, rain or swamp forests like Ratargul, and tea gardens at the bends of the hills, Sylhet is genuinely a canvas of natural beauty! It will fulfill your heart with overwhelming satisfaction through its mind-blowing beauties. There are several tour organizer offer Sylhet tour package. But Green Belt take pride in being the most female-friendly tour organizer in Bangladesh. Green Belt works with the family and corporate tours with the coziest environment and affordable budget. As a female-friendly tour organizer, we always look closely to our female traveler's tiniest advantages and disadvantages. Also, Bangladesh's top multinational and corporate houses depend on us for their tours due to our wholesome arrangement and professional services.
Sylhet Tour Package
❑  Date of Journey:
Tour 1:   1st  May
Tour 2:   8th May
❑ Place to visit:
⦿ Bichanakandi  ⦿ Ratargul Swamp Forest ⦿ Jaflong ⦿ Haripur Gas field ⦿ Sangrampunjee Waterfall ⦿ Tea Garden ⦿ Piyain River
❑ Sylhet tour package price:
Per person 5500 BDT (Non AC Bus)
Per person 6500 BDT (AC Bus)
Couple Packages:
Non Ac Bus + Standard Couple Room: 12000 BDT
Non Ac Bus + AC Couple Room: 13500 BDT
Ac Bus + Standard Couple Room: 14000 BDT
Ac Bus + AC Couple Room: 15500 BDT
Sylhet tour plan
The first-day travel destinations in Sylhet Tour will be Ratargul and Bichanakandi. In the morning, we will reach Sylhet, freshen up at the hotel and have breakfast, then go to Ratargul Swamp Forest. From there, we will head to Bichanakandi. We will return to Sylhet in the evening and have dinner at the famous Pansi or Panch Bhai restaurant in Sylhet.
On the second day after breakfast, we will leave for Jaflong. On the way, we will see the Haripur gas field's fire pit. From there, we will go for lunch at Jaflong on the banks of the Piyain River. After visiting Jaflong and seeing the breathtaking tea garden, we will go to Sangrampunji Jharna. Once we return to Sylhet in the evening, the arrangement will be for group-based rooms to freshen up. Then after dinner, we will say goodbye to magnificent Sylhet and get on the bus to Dhaka. This is our plan of Sylhet Tour Package.
Confirmation Deadline
You can confirm your booking at least 2 days before the journey starts. For Booking confirmation you have to deposit at least 50 percent of your total amount. The bus seats and hotel rooms will be allotted on a first booked, first-serve basis.
Includings in Sylhet Tour Package
⦿ Dhaka – Sylhet – Dhaka Bus Tickets.
⦿ Sightseeing as per itinerary
⦿ Jeep Service for 2 Days.
⦿ Breakfast, Lunch, Dinner.
⦿ Hotel accommodation.
⦿ Bichanakandi Boat fare.
⦿ Guide Service
Package Excludes
⦿ Anything mentioned above.
⦿ Personal Expenses.
⦿ Soft Drinks.
⦿ Any type Insurance.
 Child Policy
⦿ Children under 3 years are out of cost. But they have to share seats with their guardians.
⦿ Children 4+ to 7 years will be charged accordingly.
⦿ Children above 7 years will be charged as adult.
Our Experience
Green Belt started its journey way back in 2016. Since then, we have grown from a small travel agency to the country's most organized and travelers-friendly tour organizer. Until now, Green Belt has organized more than 1000 tours with grand success and fantastic travelers feedback.
Apart from the Sylhet tour package, we also organize tours in our country's popular tourist spots. These destinations include Cox's Bazar, Saint Martin, Rangamati, Sajek Valley, Sundarbans, Tanguar Haor, and Bandarban. Green Belt also operates tours outside the country, mainly to Sikkim, Darjeeling, Meghalaya, Bhutan, and Kashmir.
Country's leading corporate house taken our corporate  tour package service. Like various honorable secretaries of Bangladesh Secretariat, Dhaka North City Corporation, Technovista, Drug International, and Coca-Cola (Abdul Monem Ltd.). Some other notable organizations that have cordially taken our service include Roxy Paint, Dutch Bangla, Mercantile Bank, City Bank, various branches of 9 banks, Dhaka Medical college and Asgar Ali Medical college.
Our Sylhet tour package comes in three different budgets and categories. These are Economy – Standard -and Premium varieties.
Let Transforming your dreams to memories!
How to deposit booking money
⦿ You can use Bank, Bkash or other mobile banking service to deposit money for Sylhet Tour Package.
⦿ Booking money can be deposited directly at office.
Shah-Ali Plaza, 14th Floor, Mirpur 10, Roundabout.
Contact:
0188 4710 723
0186 9649 817
0188 6363 232
Facebook: Green Belt – গ্রিন বেল্ট
Our others tour packages
⦿ Sajek Valley Packages
⦿ Bandarban Tour Packages